Rice husk
for zootechnics
Rice husk
for poultry farming
Rice husk
for food industry
Rice husk
for floriculture
Rice husk
for green building
We have been using rice husk for over 30 years
Agromil™ is European leader in producing and distributing derivatives from rice husk, a by-product obtained during the first phase of rice processing.
Our exclusive production process has allowed us to obtain value from something considered to be simple processing waste until a few decades ago.
Now "our" rice husk is used as a fundamental ingredient in many sectors ranging from agriculture to livestock, from horticulture to industry, from food industry to energy…

It is the outer shell of the grain obtained during the first processing phase of parboiled rice, commonly called "husking". The rice then moves on to subsequent processing while the rice husk follows its own path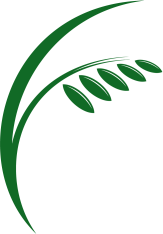 one product
multiple uses
We produce with respect for the environment
We care about the future of the planet, our common home, and have always tried to make the best use of the resources that nature and human ingenuity offer us, to produce with full respect for the environment around us.